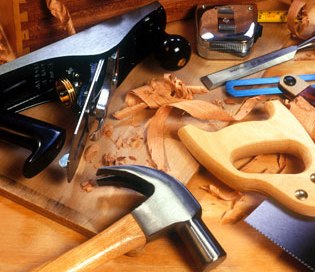 &nbsp&nbsp&nbsp&nbsp&nbsp&nbsp&nbsp Have you ever searched endlessly to find the perfect piece to fit that impossible space? You've come to the right place, if you can imagine it, I can build it. Every piece is one of a kind, designed, and handcrafted myself.
&nbsp&nbsp&nbsp&nbsp&nbsp&nbsp&nbsp My woodworking is done with the utmost attention to detail. My joints are of the strongest and most aesthetically pleasing mortise & tenon, dovetail, finger, and lap over joinery. I can build anything from a small jewelry box to a large piece of furniture. My craftsmanship is extremely diversified; I can build pieces that have an old antique appearance, modern, exotic, inlays, and anything else you can think of.
&nbsp&nbsp&nbsp&nbsp&nbsp&nbsp&nbsp I am located in Raleigh, North Carolina. I do not have a big show room where I have prebuilt furniture to sell, everything I do is completely handcrafted to meet the desires of the individual request. Since I am a small operation I can only send pieces that are small enough to be delivered via UPS or FedEx. For larger pieces, I can deliver them within North Carolina for an additional delivery cost. Once a decision is made on the piece you would like me to build, I require a deposit to made before I will begin. I will ask for a nonrefundable deposit for the best interest of myself and the customer.
&nbsp&nbsp&nbsp&nbsp&nbsp&nbsp&nbsp My pieces will last a lifetime as they did in the day of our grandfathers. You aren't just purchasing a piece of furniture, but an heirloom that you can lovingly hand down to your children & grandchildren. My attention to detail is far superior to any that you will find in a mass production factory. I keep my prices low but quality standards high. If you would like to inquire about my services please feel free to contact me via e-mail or just call. I hope you will keep me in mind for anything you may want in the future and encourage your friends to look at my website.